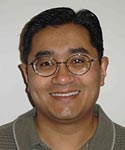 STEPHEN LOBO
Stephen Lobo has been teaching standardized test preparation for roughly two decades and have taught or tutored in various capacities for close to thirty years. He teaches the ACT, GRE and GMAT preparation classes for the University of Utah's Test Preparation program. His background is in biomedical engineering and has worked in medical research, pharmaceuticals, and biotechnology.

"I've really enjoyed teaching for the Test Prep program. It gives me a chance to share some of my strategies and tips for academic success. There,s nothing more satisfying than being able to help students learn a new concept or master a technique. Over the years, I've been able to refine my curriculum to concentrate on those strategies that have proven to increase test scores."

Furthermore, Stephen claims that "Ultimately, students drive their own success. My approach is to coach them on useful test techniques. The only way to internalize these techniques is to rigorously practice them. My role is as an advisor and a coach; I can help guide and influence students to follow approaches which I have found successful, but they must ultimately discover their own best path to success. It is extremely rewarding to see students who are able to achieve their goals. I look forward to helping you reach your potential!"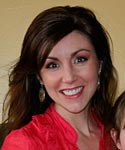 JEANETTE PACK
Jeanette Pack is enthusiastic about teaching math to students of all ages. She completed her undergraduate degree in math education and then received a Master's degree in statistics and econometrics from the University of Utah. Over the last 20 years, Jeanette has taught math at the Jr. High and High School levels, tutored veterans at SLCC, and worked with students at Mathnasium. Her teaching career with Continuing Education began in 2003, teaching Math 1030 as an independent study course. More recently, over the last 8 years, Jeanette has taught several courses in the Test Prep department- including the Math Refresher class, ACT Review, and Praxis Test for Educators course at the University of Utah. Jeanette has also designed and developed exciting summer math camps for kids and taught them as part of Youth Ed at the U. In her spare time, Jeanette enjoys being outside growing a garden, exploring the mountains, and travelling the world. She is an avid reader and can't imagine life without a book in progress. Most of all, Jeanette loves to hang out with her family.