Welcome to Professional Education at the University of Utah!
Our mission is to inspire professional excellence in individuals and to help improve organizational capacity across the great state of Utah. Our passion is to provide the community with a gathering place to network, discuss, and learn new skills and techniques.
We engage with the professional community in a variety of ways. We offer individual classes, certificate programs, academies and institutes targeted to specific disciplines, and we collaborate with community partners to deliver special workshops and programs. And, we do this with the quality you would expect from the University of Utah,but at a fraction of the cost of a degree program.
We encourage you to continue your love of learning. Please call us to discuss how we can help you and your organization move forward.
Our Staff
Jimmy McDonough (he/him)
Director of Professional Education
Languages: English
Jimmy McDonough brings over 20 years of experience in career and technical training as an administrator with the US Department of Labor, Job Corps programs. He has worked with state and local governments, employers and social service agencies throughout the country to create and enhance existing programs that meet employer demands and provide the necessary skills for employees to be competitive in the workforce. Originally from a small town outside of Philadelphia, PA, Jimmy is passionate about equity in education and providing training opportunities that impact participants and their communities. In Jimmy's free time he enjoys cheering for his son in the various sports he plays, spending time outdoors, and experiencing new foods.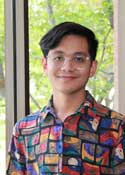 Jonlee Alvaro
(he, him) Program Assistant
Languages: English
Jonlee is new to the University of Utah and is excited to be part of the PROED team! Having worked at the BYU Multicultural Student Services office as a student assistant, he has a passion for diversity and inclusion, providing resources to help multicultural and LGBTQ+ students reach their career and educational goals. He looks forward to serving the needs of the PROED team, from data management to marketing. Outside of work, he loves longboarding, playing guitar, photography, and watching K-pop music videos with his friends.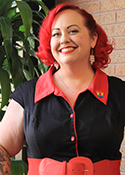 Kirsten Caron
(she, her) Professional Programs Coordinator
Languages: English
Kirsten joined the ProEd team in November of 2021 after earning a B.S. in Psychology from the University of Utah. A former Ms. Gay Utah, she is passionate about advocating for the LGBTQIA+ community. Her educational, artistic, and professional pursuits are focused through the lens of diversity, equity, inclusion, and accessibility.
Kirsten enjoys music, literature, dance, film, and Marvel superheroes. Especially Spider-Man! She loves spending time with her teenage child and their two dogs. On any given day you will hear KPop music (usually BTS) played at a gleefully high volume in their home.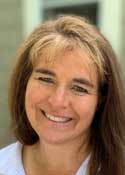 Margo Robins
(she, her) Program Assistant
Languages: English
Margo has worked with PROED for over three years and is happy to be part of the Team! The U has always been a part of her life, as a spectator, student, musician, alumni and employee.
As a Program Assistant, Margo wants to help students on their professional adventure from start to finish. Understanding and accepting others is key to her philosophy and function.
Margo uses her passion for people and communication to help others. She has energy to give and loves using it to run, bike, hike, cook, create, and talk! She welcomes a challenge and believes everything is possible. Margo enjoys life and hopes to help others find the joy in theirs.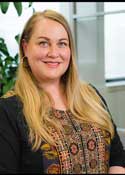 Jennifer Thatcher
(she, her) Student and Instructor Services
Languages: English
Jennifer is a student service specialist for Professional Education. Jennifer has a passion for communication, connection and customer service. Working for Professional Education for the last decade has allowed her to help individuals, businesses and leaders face their future fearlessly and with purpose. Jennifer is always looking forward, with a singular vision of our community becoming a brighter and more diverse place. When not at work, you will find Jennifer traveling, needle felting and most importantly, spoiling her loved ones, pets, and houseplants.
More questions about Professional Education or the classes we offer? See our page with
Frequently Asked Questions
.
For more information, call 801-585-1780 or submit your questions by using our online form.