Welcome to Professional Education at the University of Utah!
Our mission is to inspire professional excellence in individuals and to help improve organizational capacity across the great state of Utah. Our passion is to provide the community with a gathering place to network, discuss, and learn new skills and techniques.
We engage with the professional community in a variety of ways. We offer individual classes, certificate programs, academies and institutes targeted to specific disciplines, and we collaborate with community partners to deliver special workshops and programs. And, we do this with the quality you would expect from the University of Utah, but at a fraction of the cost of a degree program.
We encourage you to continue your love of learning. Please call us to discuss how we can help you and your organization move forward.
Our Staff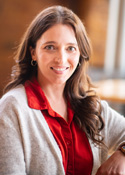 Iris Moulton (she, her)

Interim Director of Professional Education

Iris is the Interim Director of Professional Education. She joined the team in April 2022, having previously worked with students with disabilities at the University of Utah, and, prior to that, at the Utah Museum of Fine Arts. She is proud to be a team that works every day to lift up our community, and is driven to remove barriers for students working to improve their lives. She can often be found cooking, knitting, being active with yoga/hiking/Pilates, and chasing around her two young children.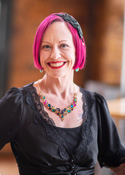 Kirsten Caron (she, her)

Instructor Support Coordinator

Kirsten joined the ProEd team in November of 2021 after earning a B.S. in Psychology from the University of Utah. A former Ms. Gay Utah, she is passionate about advocating for the LGBTQIA+ community. She is a part-time professional burlesque dancer and producer and teaches a burlesque class for U of U Lifelong Learning. She is also a self-published author and is currently working on a documentary about burlesque in Utah. Her artistic and professional pursuits are focused through the lens of diversity, equity, inclusion, and accessibility.
When not busy working or dancing, she enjoys spending time with her partner, her child, her partner's two children, and the family pets -two dogs and a snake. She loves the KPop group BTS, Marvel comics, unicorns, and all things sparkly.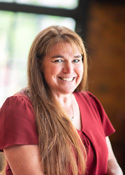 Margo Robins (she, her)

Program Assistant

Margo has worked with PROED for over five years and is happy to be part of the Team! The U has always been a part of her life, as a spectator, student, musician, alumni and employee.
As a Program Assistant, Margo wants to help students on their professional adventure from start to finish. Understanding and accepting others is key to her philosophy and function.
Margo uses her passion for people and communication to help others. She has energy to give and loves using it to run, bike, hike, cook, create, and talk! She welcomes a challenge and believes everything is possible. Margo enjoys life and hopes to help others find the joy in theirs.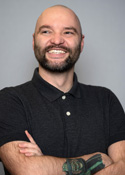 Clint Erekson (he, him)

Curriculum Support Coordinator

Clint rejoined the ProEd team in September of 2022 after a seven-year absence. As the Curriculum Management Coordinator, he manages our Canvas courses for are instructors. Clint has worked the University of Utah since 2010 and graduated from the U in 2011 with a Bachelor of Fine Art with an Emphasis in Photography and Digital Imaging. Clint is also a seasoned performer and improv comedy instructor. When Clint isn't working, he enjoys podcasting, traveling, collecting and building Lego with his family, staying up late and watching horror movies and finding fun and interesting restaurants with his wife.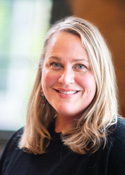 Jennifer Thatcher (she, her)

Enrollment Services Coordinator

Jennifer is an Enrollment Services Coordinator for Professional Education. Jennifer has a passion for communication, connection and customer service. Working for Professional Education for the last decade has allowed her to help individuals, businesses and leaders face their future fearlessly and with purpose. Jennifer is always looking forward, with a singular vision of our community becoming a brighter and more diverse place. When not at work, you will find Jennifer traveling, needle felting and most importantly, spoiling her loved ones, pets, and houseplants.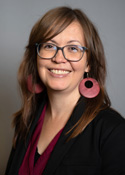 Hollie Quintanilla (she, her)

Program Assistant

Hollie joined ProEd in May of 2022 after ten years as a stay-at-home mom. Her years of meeting the needs of her two adorable children, along with a herd of nieces and nephews, has prepared her well for the organizational and management challenges she supports. With her varied work history along with a B.A. in Theater Studies, she is ready to jump right in and do whatever needs doing.
Outside of work she enjoys spending time with family, working on home projects, running and playing ultimate frisbee with ladies in her neighborhood.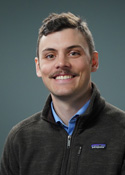 Ben Johnson (he, him)

Project Manager

Ben joined ProEd March of 2023 as a Project Manager of Microcredential offerings. After two years of coordinating Academic Programs classes within UCL, and two prior years of work in admissions, Ben now sets to work developing new Microcredential programs. In his free time, he enjoys time spent with his family and doing various outdoor activities such as hiking, skiing, and gardening.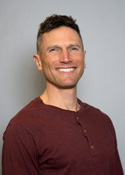 Devin Vernick (he, him)

Partnerships Coordinator

Devin joined the Professional Education team in July 2022, accepting the role of Partnerships Coordinator. Before this position, his past 12 years were spent helping others reach their aspirations in the health and fitness industry. He enjoys living in Utah with his partner and their two dogs, where they love to play outside together.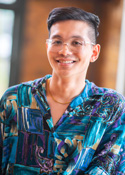 Jonlee Alvaro (he, him)

Course Management Coordinator

Jonlee joined the ProEd team in September 2021 as a Program Assistant and now works with scheduling as a Course Management Coordinator. Specializing in Class Management, he drafts classes for future semesters and ensures the schedule is reviewed meticulously. Outside of work, he loves longboarding, thrifting, and watching K-pop music videos with his friends.
More questions about Professional Education or the classes we offer? See our page with
Frequently Asked Questions
.
For more information, call 801-585-1780 or submit your questions by using our online form.