Welcome to Professional Education at the University of Utah!
Our mission is to inspire professional excellence in individuals and to help improve organizational capacity across the great state of Utah. Our passion is to provide the community with a gathering place to network, discuss, and learn new skills and techniques.
We engage with the professional community in a variety of ways. We offer individual classes, certificate programs, academies and institutes targeted to specific disciplines, and we collaborate with community partners to deliver special workshops and programs. And, we do this with the quality you would expect from the University of Utah, but at a fraction of the cost of a degree program.
We encourage you to continue your love of learning. Please call us to discuss how we can help you and your organization move forward.
Our Staff
Ariel Malan Program Operations Manager
Custom program operations, instructor onboarding, degree plus certificate series and process improvement initiatives.
Ariel is passionate about diversity and inclusion and enjoys volunteering with non-profit organizations in her free time. She looks for opportunities within Professional Education to target programs to diverse student populations.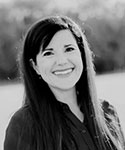 Kim Tolboe Sandy Campus Program Assistant
Kim supports Professional Education programs offered at Sandy campus, student and instructor services at Sandy.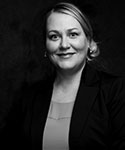 Jennifer Thatcher Program Coordinator
Prospective student communication, new enrollment services and class logistics.
Jennifer is a natural social butterfly who enjoys everything and anything customer service. Team player who loves to celebrate success. When not at work, you will find Jennifer traveling, gardening and spoiling the people she loves.
More questions about Professional Education or the classes we offer? See our page with Frequently Asked Questions.
For more information, call 801-585-1780 or submit your questions by using our online form.