Welcome to Professional Education at the University of Utah!
Our mission is to inspire professional excellence in individuals and to help improve organizational capacity across the great state of Utah. Our passion is to provide the community with a gathering place to network, discuss, and learn new skills and techniques.
We engage with the professional community in a variety of ways. We offer individual classes, certificate programs, academies and institutes targeted to specific disciplines, and we collaborate with community partners to deliver special workshops and programs. And, we do this with the quality you would expect from the University of Utah,but at a fraction of the cost of a degree program.
We encourage you to continue your love of learning. Please call us to discuss how we can help you and your organization move forward.
Our Staff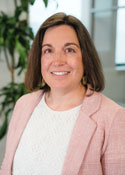 Anne Innis, PhD (she/her/ella)
Director of Professional Education
Languages: English, Spanish
Dr. Anne Innis took on the role of Director of Professional Education in 2020. Anne brings over a decade of experience in K-16 education. Anne is an advocate for social justice and approaches Professional Education a focus on increasing equity and access to all forms of education. Originally from rural Pennsylvania, Anne is an aspiring urban farmer, avid reader, lover of the Oregon coast, and wholly unashamed of her love of bluegrass music. She enjoys discussing heirloom tomato varieties, banjo technique, and increasing representation in the professional sphere.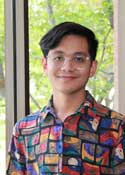 Jonlee Alvaro
(he, him) Program Assistant
Languages: English
Jonlee is new to the University of Utah and is excited to be part of the PROED team! Having worked at the BYU Multicultural Student Services office as a student assistant, he has a passion for diversity and inclusion, providing resources to help multicultural and LGBTQ+ students reach their career and educational goals. He looks forward to serving the needs of the PROED team, from data management to marketing. Outside of work, he loves longboarding, playing guitar, photography, and watching K-pop music videos with his friends.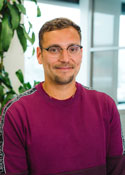 Arturo Canela (they/them/theirs, ella/él/elle)
Course Developer
Languages: Spanish, English
Arturo loves working with students who aspire to uncover their hidden talents through the completion of one of our certificate programs.
Arturo is an avid runner and boxing enthusiast. Arturo is an active learner, continuously seeking professional and personal development. He speaks Spanish and English fluently, and is working towards learning American Sign Language, as well as Sanskrit. One of Arturo's favorite pastimes is going on long road trips to new destinations with his partner and their dog, Marley.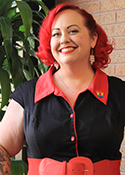 Kirsten Caron
(she, her) Professional Programs Coordinator
Languages: English
Kirsten joined the ProEd team in November of 2021 after earning a B.S. in Psychology from the University of Utah. A former Ms. Gay Utah, she is passionate about advocating for the LGBTQIA+ community. Her educational, artistic, and professional pursuits are focused through the lens of diversity, equity, inclusion, and accessibility.
Kirsten enjoys music, literature, dance, film, and Marvel superheroes. Especially Spider-Man! She loves spending time with her teenage child and their two dogs. On any given day you will hear KPop music (usually BTS) played at a gleefully high volume in their home.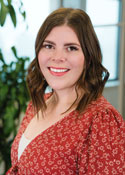 Baylee Jemison
Coordinator for Healthcare and Technology Programs
Languages: English, American Sign Language
Baylee has the pleasure overseeing Professional Education's Healthcare and Technology Programs since January 2019. Baylee's primary focus is to ensure students receive a high-quality and enjoyable experience throughout our programs. She finds her 9+ years of experience working in higher education have been deeply rewarding. It's knowing that the work she's doing provides opportunities for others to grow and make an impact in the world. She will graduate with her MBA from Western Governors University Summer 2021. In addition to her passion for continued education, Baylee enjoys playing with her dogs, watercolor painting, and anything outdoors!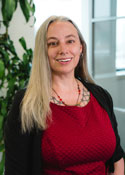 Cassandra Mogusar (she/her)
Program Developer
Languages: English
Cassandra joined Professional Education in March 2020 out of a strong desire to serve her community through developing engaging and accessible educational opportunities for adults seeking professional development. Working closely with our instructors, she seeks ways to continuously improve both our curriculum and how we offer it. Previously, she worked as an instructional designer for corporate and non-profit clients, creating both online and in-person learning experiences in everything from developing leadership skills to resolving cross-cultural conflict. Her deep love of learning has led Cassandra to receive a Master's degree in English from the University of Illinois at Chicago and a Master's degree in Public History from Arizona State University. When not at work, Cassandra enjoys hiking in the mountains, tending to her flock of rescued animals, making tintypes, dancing tango, and writing about history.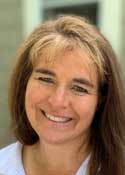 Margo Robins
(she, her) Program Assistant
Languages: English
Margo has worked with PROED for over three years and is happy to be part of the Team! The U has always been a part of her life, as a spectator, student, musician, alumni and employee.
As a Program Assistant, Margo wants to help students on their professional adventure from start to finish. Understanding and accepting others is key to her philosophy and function.
Margo uses her passion for people and communication to help others. She has energy to give and loves using it to run, bike, hike, cook, create, and talk! She welcomes a challenge and believes everything is possible. Margo enjoys life and hopes to help others find the joy in theirs.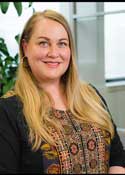 Jennifer Thatcher
(she, her) Student and Instructor Services
Languages: English
Jennifer is a student service specialist for Professional Education. Jennifer has a passion for communication, connection and customer service. Working for Professional Education for the last decade has allowed her to help individuals, businesses and leaders face their future fearlessly and with purpose. Jennifer is always looking forward, with a singular vision of our community becoming a brighter and more diverse place. When not at work, you will find Jennifer traveling, needle felting and most importantly, spoiling her loved ones, pets, and houseplants.
More questions about Professional Education or the classes we offer? See our page with
Frequently Asked Questions
.
For more information, call 801-585-1780 or submit your questions by using our online form.