Gathering Wild Mushrooms (LLFW 416) / Lifelong Learning
Delicate, yet hearty and palette pleasing, mushrooms add texture and flavor to a variety of cuisines and dishes. But which of the thousands of species of mushrooms is edible, and which will kill you? We'll begin to learn this important distinction in class, where we will discuss the basics of mushroom hunting, which mushrooms in Utah and surrounding states are edible, and of course, cooking with mushrooms. Our field trip will take us to the Uinta mountains, where we will hunt for boletus edulis (porcini), chanterelle, agaricus campestris (button), and morels. Field trip transportation is by carpool.
This class qualifies for the wellU requirements.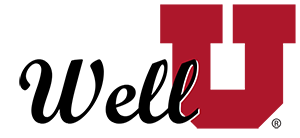 Summer 2015 Section 1
Days
Date(s)
Time
Location
Price
W
08/19/15
6:00 pm - 9:00 pm
ANNEX 1210
Tuition: $109 + Special Fee: $2.00 = $111.00
S
08/22/15
9:00 am - 5:00 pm
SLC UT

Note: Check Annex entrance doors for classroom location.
Instructor: TATYANA GOLUB
Sorry, this class is full. To be added to wait list, please fill out our online form or call 801-587-5433.
You might also like:
Questions? Call Lifelong Learning at 801-587-5433 or use our online form.