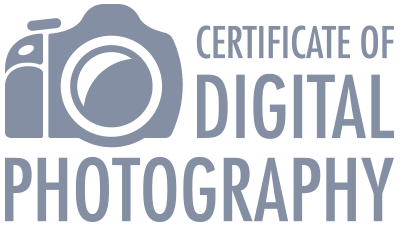 The Certificate of Digital Photography allows amateur photographers to hone their technical skills as the means to free their creative vision and establish their aesthetic viewpoint. Certificate enrollees will better understand how to operate their cameras, how to use photo editing software to streamline their digital workflow, and how to create a portfolio of images that may be used as an album for home enjoyment or as a potential tool for obtaining photographic work for pay. Thanks to partnerships with photographers around the Valley, students will get hands-on experience with studio equipment, keep up to date with the latest technologies, and gain an understanding of the world of the professional photographer.
The Portfolio Assembly and Review course (LLART300) should be the final class taken for completion of the Certificate. In addition to required classes, students need to take 2 electives. There is a three year time limit to complete certificate. Certificate students pay a $25 registration fee to cover administrative costs.
Register for the certificate today!
You do not have to be enrolled in a certificate program to take a class. Everyone is welcome in our certificate courses!
Required Classes
Elective Classes (2 required)