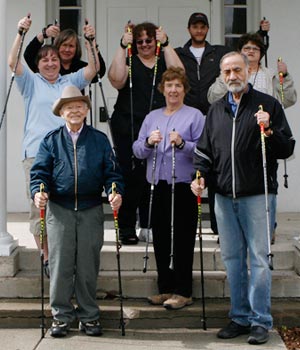 Started in 2004 with a generous 4-year grant from the Bernard Osher Foundation, the Osher Lifelong Learning Institute at the University of Utah provides opportunities for intellectually stimulating, affordable, non-credit learning and meaningful social engagement to people 50 and better. The Osher Institute at the U is part of a network of over 100 Osher Lifelong Learning Institutes at colleges and universities across the country.
Beginning with less than 50 members, the Institute has grown steadily over the years to over 1200 members, recognized by the Bernard Osher Foundation with endowment gifts in 2008 and 2015. Today the Institute is supported by earnings from the endowments, gifts from members and other donors, Continuing Education and Community Engagement at the University of Utah, and member dues and tuition.
The Institute is managed by a small staff supported by numerous member volunteers. Standing volunteer roles include curriculum, lunch and learn, and special events planning, and classroom assistants. The member committees determine the program content based on input from the general membership and with the support of staff.
Our instructors are distinguished emeritus faculty, scholars, and experts from the community who share a passion for teaching and appreciation for all that mature students bring to the classroom.
Thanks to the generosity of the The Bernard Osher Foundation and the University of Utah, our Osher Institute is meeting the needs of seasoned adults who want to learn simply for the joy of learning and personal fulfillment.
Meet Our Staff
Lauren Andersen
Director
Lauren joined the Osher Lifelong Learning Institute at University of Utah in November 2016. Before joining Osher, Lauren enjoyed careers in local government, law, fundraising and program development. Lauren holds her J.D. from Gonzaga University School of Law, and her Bachelor of Arts from American University in Washington D.C. She grew up in upstate New York, and loves to travel, read, hike, bike and run half marathons.
Christoph Dressler
Outreach and Director of Go Learn
Growing up in East Germany, behind the Iron Curtain, Christoph was one of the first 100 exchange students to leave East Germany and has never stopped exploring since. Having worked as a guide for Rick Steves, Christoph is armed with the expertise of purposeful group travel and seeks travel adventures off the beaten path. Determined to offer participants an alternative to mass tourism and dedicated to the University of Utah, he directs the Go Learn program within the U's Continuing Education.
John Boyack
Program Coordinator
John joined Osher Lifelong Learning Institute at University of Utah in March 2018 and oversees curriculum and special events. He currently serves as President-elect for the University of Utah's Staff Council, and is pursuing his Executive Master's degree in Public Administration. John finds a) cooking b) music and c) his new baby Hattie Fahey the only successful distractions from daily headlines. He wrote a story about an animated red and white Irish Setter, and expects to publish it as a children's book in early 2019.
Polly Drolett
Special Events and Finance Manager
Polly spends as much time as possible outside, no matter what the time of year, in the company of family, friends and dogs.
The ease and pleasure of working with CECE students, faculty and colleagues has made 20 years with the U of U fly by.
Carla Price
Personal Enrichment, Program Assistant
Carla joined the Osher team in July 2017, after 14 years with Weber State University's Development Department and The Walker Institute. In her spare time Carla loves, quilting, sewing, reading, gardening, and spending time with family.