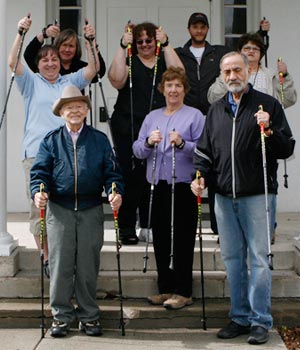 Started in 2004 with a generous 4-year grant from the Bernard Osher Foundation, The Osher Lifelong Learning Institute at the University of Utah provides opportunities for intellectually stimulating, affordable, non-credit learning and meaningful social engagement to people 50 and better. The Osher Institute at the U is part of a network of over 100 Osher Lifelong Learning Institutes at colleges and universities across the country.
Beginning with less than 50 members, the Institute has grown steadily over the years to over 1200 members, recognized by the Bernard Osher Foundation with endowment gifts in 2008 and 2015. Today the Institute is supported by earnings from the endowments, gifts from members and other donors, Continuing Education and Community Engagement at the University of Utah, and member dues and tuition.
The Institute is managed by a small staff supported by numerous member volunteers. Standing volunteer roles include curriculum, lunch and learn, and special events planning, and classroom assistants. The member committees determine the program content based on input from the general membership and with the support of staff.
Our instructors are distinguished emeritus faculty, scholars, and experts from the community who share a passion for teaching and appreciation for all that mature students bring to the classroom.
Thanks to the generosity of the The Bernard Osher Foundation and the University of Utah, our Osher Institute is meeting the needs of seasoned adults who want to learn simply for the joy of learning and personal fulfillment.
Meet Our Staff
Lauren Andersen
Director
Lauren joined the Osher Lifelong Learning Institute at University of Utah in November 2016. Before joining Osher, Lauren enjoyed careers in local government, law, fundraising and program development. Lauren holds her J.D. from Gonzaga University School of Law, and her Bachelor of Arts from American University in Washington D.C. She grew up in upstate New York, and loves to travel, read, hike, bike and run half marathons.
Margaret Bowman
Program Coordinator
Margaret (aka Meg) came to Osher after working for some years in the nonprofit business community in Salt Lake. Prior to that, she was a philosophy professor, having earned her doctorate here at the University of Utah. She is a great reader and enjoys studying foreign languages, travel, and hikes with her dog.
April Wilson
Program Coordinator
April joined Osher in February of 2016. She is currently a junior working towards her BS in Communications, after which she hopes to earn her MPA. April has previously worked for AmeriCorps and the Utah Conservation Corps. She has a passion for non-profit work; particularly human rights, and environmental protection and preservation. In her spare time, she enjoys any outdoor activity, gardening, traveling, reading, and cooking.