Osher Special Events provide a way for members to learn about our surrounding community and to stay connected when classes are not in session. Four Osher Special Events are included in the basic membership per term. RSVP's are required, and can be done by selecting your desired event below.
To see a listing of Special Events with Fees please search our Osher classes for course number 173 or visit this page.
Virtual Event: This is Sinatra! - Celebrating the Man, His Music, and Cultural Impact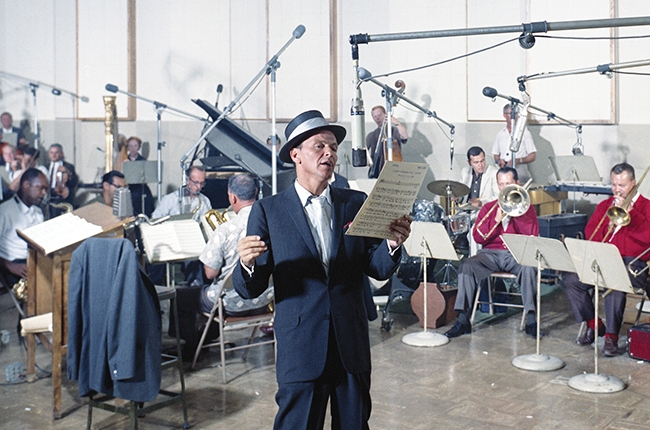 What made Frank Sinatra the most popular singer and entertainer of the 20th century is a fascinating study in grit and determination that begs to be told. The many difficulties in his personal and professional life over his six-decade career constantly forced him to reinvent himself multiple times and stay relevant.
It has been said that if his career ended in the late 1940s when he was known as The Voice, he would be remembered as a first-class singer, but not as a legend. It was only after his career hit rock bottom in 1952, that he climbed back from near obscurity and found his soul to become the cultural icon known as the Chairman of the Board and Ol' Blue Eyes.
If you are a Sinatra fan or want to know the backstories of what made Sinatra Sinatra, this multimedia presentation will highlight his incredible singing on records, in movies, on television, and in concert halls. We will also focus on lesser-known career facts about how he impacted our culture and managed to stay on top of the entertainment world in the 70s, 80s, 90s, and beyond.
Fall 2022
11-09-2022, Wednesday
11:00 AM
Location: Online via Zoom Webinar
This event has passed. To find out more about this event you may call 801-585-5442. See a list of our current events.
return to special event list
Questions? Call Osher Lifelong Learning Institute at 801-581-6461 or use our online form.