Osher Special Events provide a way for members to learn about our surrounding community and to stay connected when classes are not in session. Four Osher Special Events are included in the basic membership per term. RSVP's are required, and can be done by selecting your desired event below.
To see a listing of Special Events with Fees please search our Osher classes for course number 173 or visit this page.
In-Person Event: How Chemistry Can Change Our World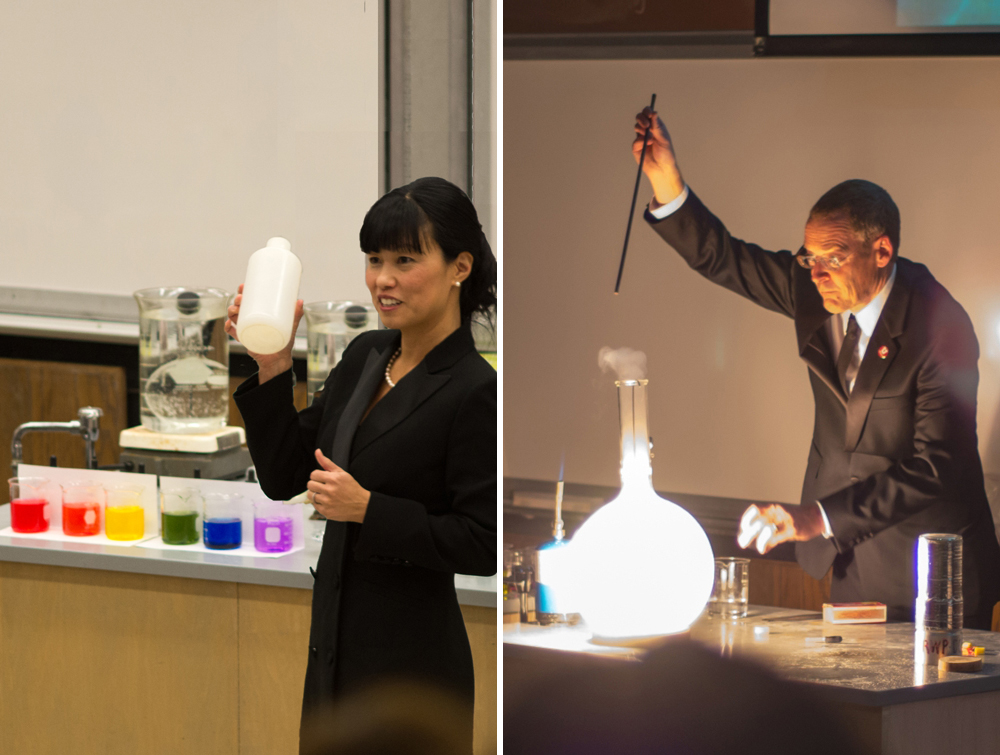 Join us to celebrate the power of science with the University of Utah's most explosive holiday tradition - The Faraday U Chemistry lectures.
For 37 years, the U Chemistry department's Faraday Lectures have brought the community together. U Chemistry professors Janis Louie and Thomas Richmond continue to showcase the Faraday Lectures and bring chemistry to the Utah community. The University of Utah Chemistry Department will also highlight their latest research and outstanding faculty.
The lectures are named after Michael Faraday, the discoverer of electromagnetic induction, electro-magnetic rotations, the magneto-optical effect, diamagnetism and field theory. Faraday served as director of the Royal Institute in London from 1825-1867 and enhanced its reputation as a center for scientific research and education. A gifted lecturer, he began presenting his Christmas Lectures for Children at the Royal Institute in the mid-1820s.
The speaker in this event will be Ryan E. Looper, Organic and Bioorganic Chemistry Professor and Jon M. Huntsman Presidential Chair. Professor Looper will present about AMR-ageddon and the growing global health threat posed by Anti-Microbial Resistance. As we enter this so-called "post-antibiotic era" we will discuss the impacts, challenges and opportunities associated with managing infectious disease, the emergence of SUPERBUGS and the need for critical therapies
This lecture is fun for people of all ages. Osher members are more than welcome to bring their kids or grandkids.
Winter 2023
02-03-2023, Friday
4:00 PM (MT)
Location: Henry Eyring Bldg, Room 2008
This event has passed. To find out more about this event you may call 801-585-5442. See a list of our current events.
return to special event list
Questions? Call Osher Lifelong Learning Institute at 801-581-6461 or use our online form.