Osher Special Events provide a way for members to learn about our surrounding community and to stay connected when classes are not in session. Four Osher Special Events are included in the basic membership per term. RSVP's are required, and can be done by selecting your desired event below.
To see a listing of Special Events with Fees please search our Osher classes for course number 173 or visit this page.
Virtual Event: Road Map to a Good Meeting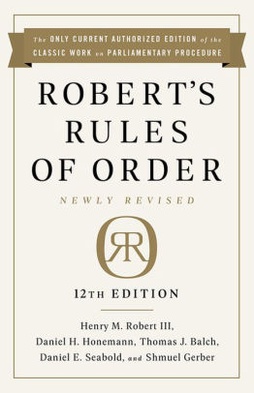 Become a productive member of your HOA, club, non-profit or community group by learning the basics of Robert's Rules of Order. Find out how to stop a runaway meeting, keep discussion on the agenda items and successfully get your group to make decisions. Led by Osher Instructor Debbie White, this 2-hour class will provide you with a strong foundation and some key skills you can use anywhere.
Winter 2023
03-02-2023, Thursday
3:00 PM-5:00 PM (MT)
Location: Online via Zoom
This event has passed. To find out more about this event you may call 801-585-5442. See a list of our current events.
return to special event list
Questions? Call Osher Lifelong Learning Institute at 801-581-6461 or use our online form.