Instructors for this certificate have been selected based on their professional experience, education, and ability to teach in a dynamic and engaging manner. Each of the instructors brings unique experience from coaching, management, executive management, and marketing professions. These instructors are all engaged in their fields and will bring a wealth of knowledge and experience to this program. Instructors are subject to change.
Pam Gardiol
Gardiol & Associates
Pam Gardiol has worked in the organizational management field for over twenty-five years. She is President of Gardiol & Associates, and works with Demarche Consulting Group, Inc., Seattle, Washington. She works with organizational leadership in the private, public and non-profit sectors to design specific, hands-on methods to align their performance to their mission. Whether redesigning systems or cultures, or providing one-on-one coaching with business leaders and managers, she helps her clients create organizational environments that foster individual accountability and high performance. A sample of her clients includes the City of Seattle, Corbis, Utah State Government, 3M, Utah Air National Guard, Cities of Salt Lake and Ogden. She is an international trainer in business development, and is a past president of the Utah Chapter of the American Society of Training and Development



Jeanine Wilson
Director of Human Resources- Sutter Physicians Service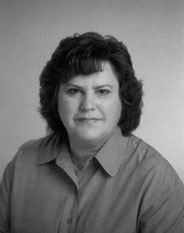 Jeanine Wilson has worked in the Human Resources field for 25 years. She has worked in hospitality, finance, benefits management, broadcasting, manufacturing, pharmaceutical and medical device industries.
Jeanine is currently owner of Corporate Talent Advisors, a full service HR consulting, training, and recruiting company.
Jeanine has a Bachelor's Degree in Human & Organizational Development from Westminster College in Salt Lake City, a Masters in Human Resources from Utah State University, and she has achieved an SPHR certification from SHRM and HRCI. Jeanine was the 2005 President of the Salt Lake SHRM Chapter and currently sits on the Utah SHRM State Council. Jeanie is also director of our Foundations of Human Resource Management Certificate and consults broadly with Professional Education across many of our certificate programs.
Corper James
Mabey Wright & James PLLC Attorneys at Law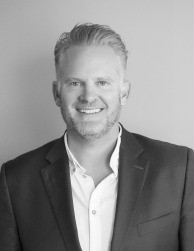 Corper James practices in the areas of general business and employment law with an emphasis on employment discrimination and litigation. Corper advises clients regarding federal and state employment laws, and also specializes in providing training and prevention programs for businesses and organizations focusing on effective management techniques. Corper is the co-author of The Opportunity of Workplace Diversity: Theory, Cases, and Exercises published by Prentice Hall. Corper is also the author of several training programs designed to assist businesses and organizations in preventing and dealing effectively with workplace conflicts.
Corper has litigation experience in general civil litigation, employment contracts, Title VII protected classes, the American's with Disabilities Act, the Age Discrimination in Employment Act, and employment-related state law tort claims. Corper is an experienced trainer and speaker on such issues as Title VII sexual harassment, employee handbooks, proper interview, discipline and termination procedures, workplace diversity, and the Family Medical Leave Act, Fair Labor Standards Act, ADA and ADEA. Corper represents state and national employers, as well as plaintiffs in employment cases. He is currently an Adjunct Professor at the University of Utah, where he teaches a Civil Rights Law/Employment Discrimination class.
Corper is a partner at the firm of Mabey Wright & James in Salt Lake City. Prior to joining his current firm, Corper was a shareholder at the firm of Woobury & Kesler.


Jerry Benson
Chief Operating Officer for Utah Transit Authority
Jerry Benson is Chief Operating Officer for Utah Transit Authority (UTA), the public transit provider to 2.2 million residents of six counties covering nearly 1600 square miles. Jerry leads 1700 employees who provide commuter rail, light rail, fixed route bus, paratransit, vanpool and rideshare service to 45 million riders per year. Under Jerry's leadership in December 2005, UTA became the first transit agency to achieve certification to both the ISO 9001 quality management standard and the ISO 14001 environmental management standard. During Jerry's previous tenure as UTA's Director of Human Resources, UTA received the transit industry innovation award for its unique approach to employee participation and collaborative labor relations.
Jerry Benson holds a Master of Human Resource Management and a Ph.D. in Organizational Communication. He is an adjunct professor at the University of Utah, teaching communication, management and public administration. He teaches courses in conflict and negotiation for working professionals and teaches public administration to senior public and non-profit administrators in the university's masters programs in public administration and public policy. He is a board member and past Chairman of the Transit Labor Exchange, and has served as Chairman of both the Labor Relations Subcommittee and the Human Resources Committee of the American Public Transportation Association. He is a board member of Valley Services, a non-profit organization providing employment for people recovering from mental illness.


Andrea Brown-Christensen
Division of Human Resources Management at the University of Utah
Andrea has worked for the Division of Human Resources Management at the University of Utah since 1999. She is currently the Director of Employment Services, which includes recruitment, employment, operations, HR consulting, and process analysis. Her previous positions at the University of Utah include Director of Training & Development, Manager of Employee Relations, and Equal Opportunity Investigator.
Prior to working at the University, Andrea worked for six years at the Utah Anti-Discrimination and Labor Division.
Andrea has an M.S. in Organizational Communication from the University of Utah and a B.A. in Interpersonal Communication from the University of Montana. Andrea has been conducting training and presentations since 1992 to groups throughout Montana and Utah.