Upcoming Classes
With work, family, and chores, who has time for themselves? You do! Lifelong Learning classes are designed with your busy schedule in mind. We offer one-evening get-aways, Friday evening date nights, and Sunday field trips. New classes start weekly throughout the Salt Lake valley.
Get the latest news about new and upcoming classes, tips to live a better life, and special deals and promotions every week when you like us on Facebook!
Spring 2016 Classes
The Winter Holidays are approaching, and here at Lifelong Learning we're wrapping up all the details for our Spring 2016 Catalog!
There are over 40 new classes on the schedule, and they will be live on our website Monday, November 23rd. Check back to see all we have coming up!
Give the Gift of Learning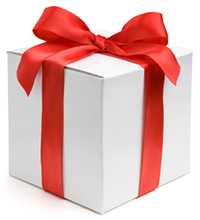 Change someone's life this holiday season! A gift certificate from Lifelong Learning at the University of Utah opens the door to hundreds of Salt Lake City classes with options for everyone.