Cooking, Tasting, & Tours Classes / Lifelong Learning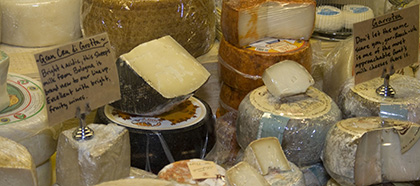 Food is at the heart of just about everything we do. Our days revolve around each meal and families and friends are often brought together around food. At Lifelong Learning, we help you bring the flavors of Utah and the World to your table and the aromas of fine meals to your kitchen.
This Spring we will be touring the wine store, tasting wines from around the world, making cheese and croissants and learning the best ways to equip your kitchen for success. Want to start your year off with a healthy diet? Check out Holistic Nutrition for you Eventful Life, Quick and Easy Vegan Meals and Raw Foods. There is more too, so check us out now and get ready to eat, drink and be merry!
Love to drink coffee and I found the class to be interesting regarding the origin of coffee and the hard work that goes into bringing coffee to the table from the coffee farms. The coffee tasting was educational and I feel I have a better appreciation for knowing how to select and make a good cup of java.
—Ceclia S., All About Coffee